Product Dimensions: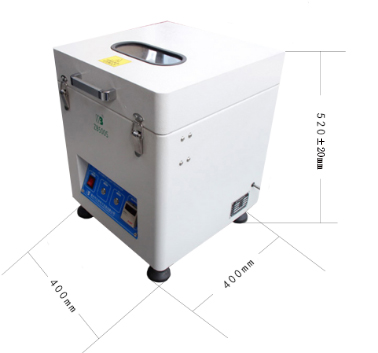 Product Display:
Product Specification:
l Running Speed: 800.

l Motor Rotational Speed: 1350 RPM.
l One revolution: 400RPM.
l Two rotations: 300RPM.
l Operational Capability: 0-1000g * 2 tanks.
l Acceptance of Paste Solder Cream Pot: Tank diameter Φ60-Φ70 standard configuration (suitable for general 500g solder cream bottle).
l Time Setting: 0.01s~99H99s, minute and second set.
l Display Mode: LED digital display.
l Rated Power: Constant speed 60W.
l Power Supply: AC 220V 50Hz.
l Dimensions: 400×400×520mm.
l Weight: 45KG.
Operating Steps:
1. Loosen the lock and open the cover
2. Take out the paste and put on the paste sleeve (Note: If the diameter of paste is more than Φ60, there is no need to add sleeve), and also take out the 500g balance weight.
3. Put the paste and balance weight into the mixer (Note: If mixing 2 tanks of paste, there is no need to need balance weight.)
4. Close the cover and lock well.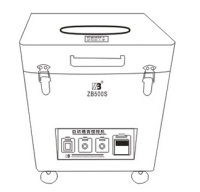 5. Set the mixing time reference value for 15 minutes (Note: The time relay H corresponds to the hour M minutes S), set to 15M00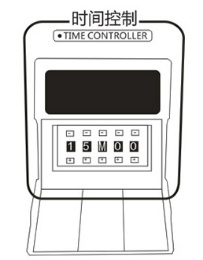 6. Turn on the power switch, start the device.