Product Dimensions: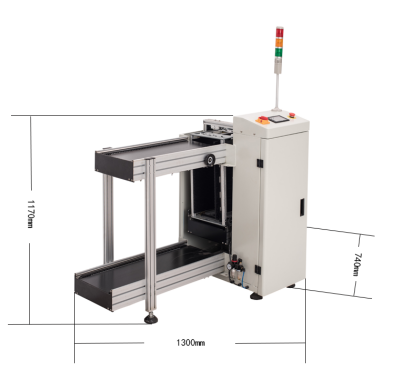 Product Features:
1. Special aluminum alloy body, better to know the working status of magazines.
2. Solid cast lift design improving the stability.
3. Panasonic PLC Control, mulit-functional electrical circuits and program design.
4. User-friendly programming, 4 PITCH chooses, can set the step of receiving/sending PCB.
5. Standard SMEMA interface can be connected with other automation equipment.
6. Using engineering plastic flat strip for magazine's transmission.
7. PCB transmission speed adjustable.
8. Three-point positioning, up-down pneumatic clamping to ensure accurate location of magazines.
9. Pushing protection system ensures the PCB will not be damaged.
Product Details:
1. Touch screen controlling panel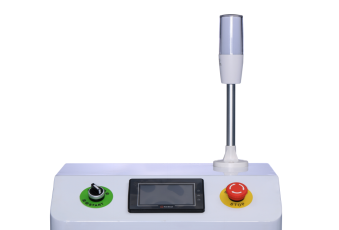 2. Inner structure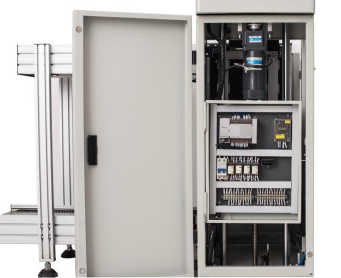 3. Sending boards device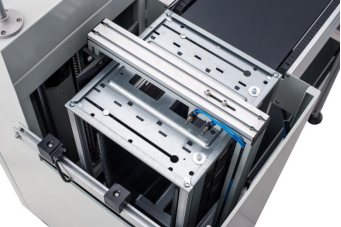 Product Specification: