Product Dimension: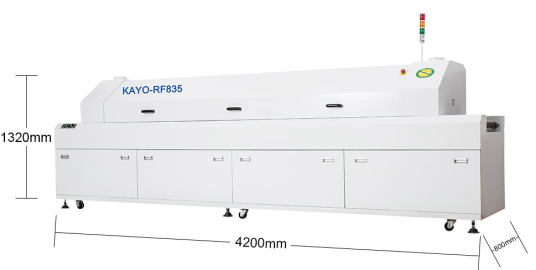 Product Features:
1. Patented Innovative Insulation System: Adopt imported dual-layer insulation materials, to ensure the shell's temperature of reflow oven is not higher than the indoor temperature in normal usage, greatly improving the reflow oven's heating utilization ratio, power saving 40% than the same type of reflow oven, extremely reducing the electricity cost of reflow oven.
2. Adopt precise industrial meter control, operating stably to ensure the controlling system zero failure rate.
3. Multi-point air injection principle, the whole micro-circulation structure, up and down heating method, short runofthewind in the heating zones, high heating efficiency.
4. Two-module strong ventilation and exhausted gas filtration system to ensure smooth discharge of exhausted gas in the oven and clean.
5. Strong forced cooling system, adopting high-pressure fan strongly transmit the cold air into the cooling zone, greatly improving the cooling rate, can effectively meet a variety of lead-free process.
6. Heating adopts imported special long-life wound-rotor nickel chromium heating wire, high thermal efficiency and sensitivity, small thermal inertia, the temperature controlling accuracy in each temperature zone is ±1℃; directly heating cycle air, heating up quickly, from room temperature to setting temperature about 15 minutes.
7. Imported Taiwan Sanyue radiating type high temperature motor, directly driving hot air heating, hot air balanced, small vibration, small noise.
8. Special transmission rail guide, made of high temperature and wear resistance stainless steel, high rigidity, lasting non-deformation.
9. All the electrical components are imported, all the signal lines are shielded, to make the entire controlling system more stable and reliable.
Product Details:
1. Heating Pipe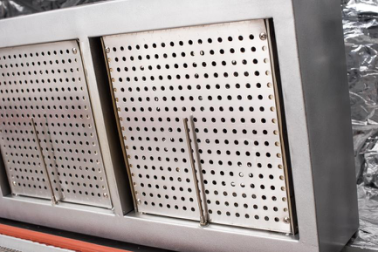 2. Air Outlet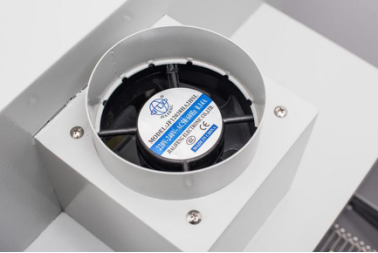 3. Motor
Products Specifications: