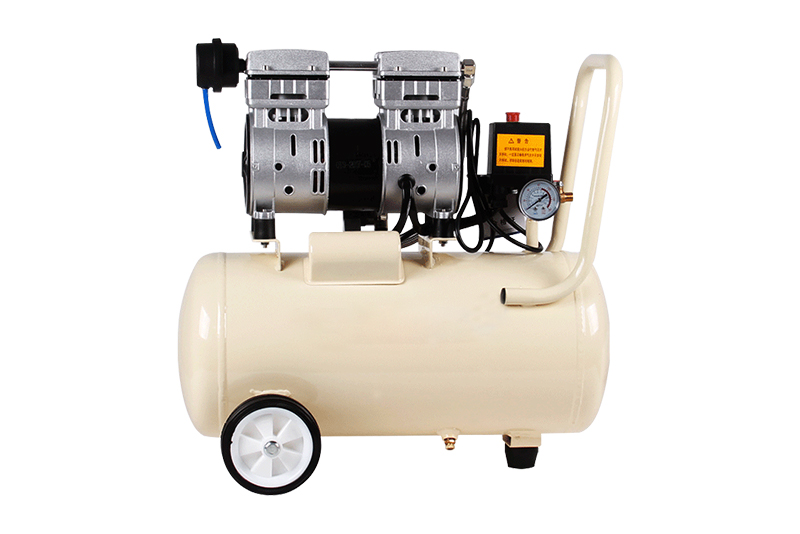 Product Structure: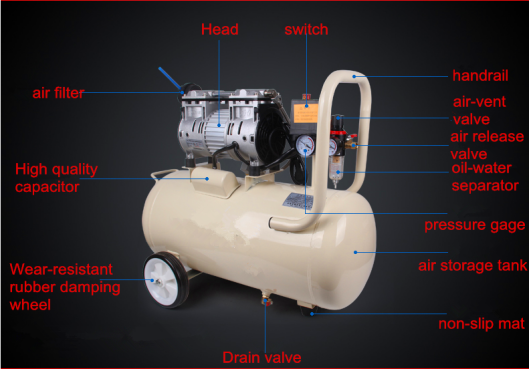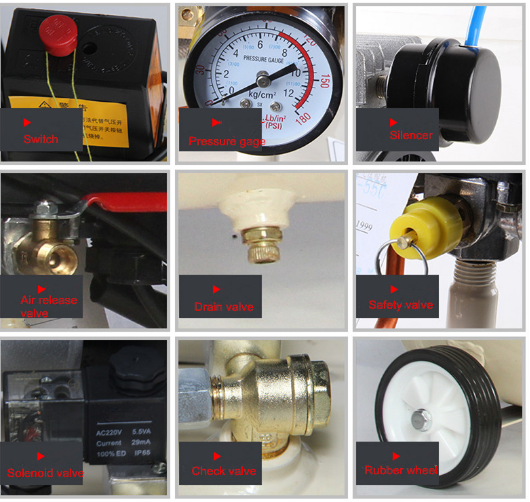 Product Feature:
1. New generation of mechatronics product, no lubrication is needed, which makes the generated air clearer and more environmental friendly, and also greatly reduces the air compressor maintenance costs.
2. The voice of machine under running is around 65dB, offering you a quite working environment.
3. Installed solenoid valve plays the role of protecting motor in the moment of power off , in the case of power off, no need to vent, can be running immediately after power on.
4. Silent ball bearing copper wire motor, durable, long service life, long-term working without burning machine.
5. High performance heat dissipation system, effectively reduces the head temperature, to protect the head long-term use without burned.
6. China Energy Efficiency Level 1, very energy saving.
Installation Guide:
Product Specification: